---
As my last semester at UW-Stevens Point ends, I find myself reflecting on the opportunities and experiences in this cozy town. Growing up in Black River Falls, Wisconsin, I graduated in a class of 120 students and a town of 3,500 people – where the biggest community news was an Arby's being built near Walmart! Moving to Stevens Point was a huge leap for me. Culture shock was an understatement. I moved in with a complete stranger, relocated to a city that has suburbs bigger than my entire hometown, and knew nobody – except my Grandma (whom I love dearly). While it was terrifying, there was something empowering about the amount of independence I had and the "city" lifestyle.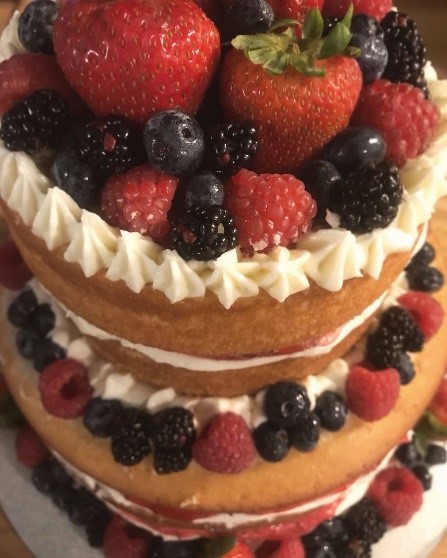 Those who know me, know that I am a planner. Outfits, events, road trips, all of it has an itinerary in advance. With this said, Stevens Point was not part of my plan post high school. Let's get into 17-year-old Arianna's head for a minute. At this time, I was going into my Senior year of high school and it was time to apply for college. I didn't think I wanted to attend a four-year university at the time, instead, I was looking at attending culinary school to become a pastry chef. I grew up loving to bake with my Mom and family. It was my outlet; instead of going out with friends, running (which you will probably never see me do), or screaming into a pillow, I baked. Scones, muffins, cookies, decorative cakes, you name it – I made it. I even made cakes for community members! I thought I had found my true calling in life!
Fast forward to a Chicago trip with my Mom to tour Le Cordon Bleu, my mind quickly changed. Nothing went right on this trip; from the train ride, to the hotel, to the tour, to the structure of academics. After the overall disastrous experience, I could hear one door after another close. When we got back from Chicago, I felt this wave of panic come over me – now what?
After a few weeks of doing research on campus life and programs, and soul searching, I decided to apply to UW-Stevens Point. I figured I already knew how to bake, but I didn't know nearly enough about the business side of things. Hence, I decided that after I was accepted, I would major in Business Administration with an emphasis on Entrepreneurship. At this time, UWSP was known for their business programs, but weren't accredited by the AACSB quite yet. Getting a degree was something I have always deeply valued. I will be the first person from my family to graduate from a four-year university with a Bachelor's Degree, and I am extremely proud to do so! I have taken every opportunity to gain knowledge and hands-on experience at UWSP and the School of Business and Economics made it easy to do so!
My experience at UWSP has been extraordinary to say the least. From courses like Business Law and Ethics with Caz McChrystal (a practicing attorney), to Training and Development with Lyna Matesi (the MBA goddess), and of course every Marketing course I could take with Ricardo Boeing (my biggest inspiration); these courses helped transform me into a knowledgeable, confident business-woman. I have also taken advantage of the opportunities for personal growth at the University. I was inducted into the National Society of Leadership & Success, as well as Phi Eta Sigma (Honor Society) and the opportunities through these two groups are endless! I attended a LinkedIn workshop and personal consult with LinkedIn guru, Wayne Breitbarth. I listened to American Journalist, Bethany McLean, speak about "How Business Goes Bad", and have routinely attended events stay up-to-date on resume updates, taken part in job search workshops, and attended many networking events. I am so grateful for the relationships I have built, the opportunities I have been given, and the chances I have taken!
Stevens Point may not have been my Plan A, or even my Plan B, but I will forever be thankful that my "plan" turned into a journey I had never expected!
submitted by Arianna, Portage County Business Council Intern